Blood Donation: The Impact Your Blood Donations Can Have
Our National Blood Service urgently needs new donors to ensure that there is enough blood for patients that need it. It is a lifeline in an emergency, for people that need ongoing medical treatments. Blood transfusions can also improve the quality of life for people whose illness has no cure.
Without the kind generosity of donors, many patients would not be alive today. The NHS needs new blood donors from all backgrounds to ensure there is the right blood available for patients who need it.
Around two-thirds of the blood donated in England is used to treat medical conditions including anaemia, cancer, and blood disorders. The remaining third is used in surgery and emergencies including childbirth.
A few weeks ago, we caught up with Matt, Donor Care Supervisor for the NHS, at Orchardside School in London. Matt revealed to us that "when someone donates, they could save three lives per donation". For all the different blood groups, the NHS needs to have up to 6 days' worth of each blood group.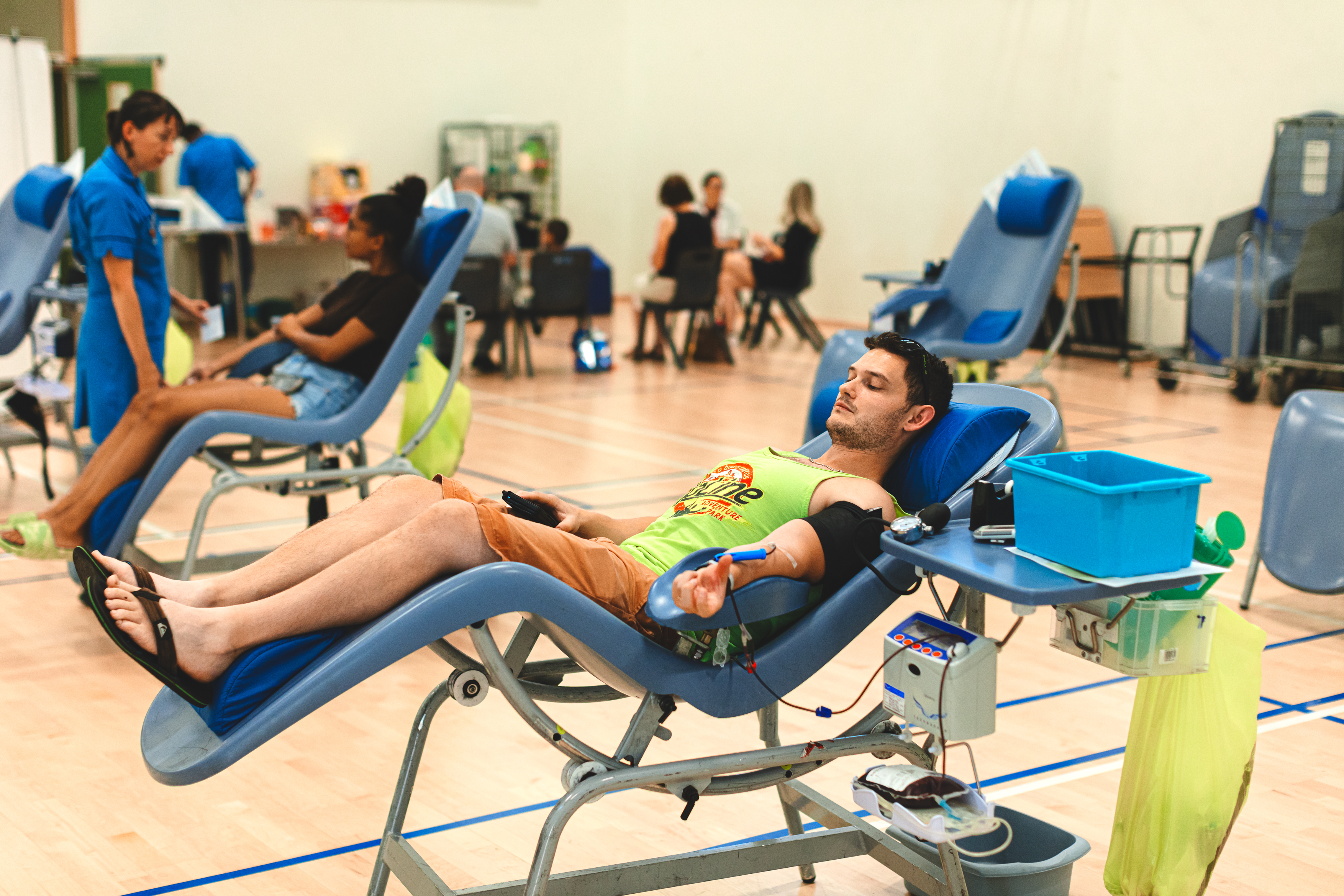 When it comes to finding the perfect facilities for blood donation, Matt explained to us that "We need to have very specific venues for our needs. Sometimes it's difficult to find exactly what we need, but Orchardside School is quite a find".
Among all the visitors that kindly donated blood on this day, we met Becky, who shared with us that when her dad had major surgery, a big blood transfusion was needed. Becky has been regularly giving blood since. 
We also spoke with Paul, who has a rare blood type, Ro Blood. This type is reserved specifically for sickle cell patients, and it is very rarely found. Paul was not aware he has this blood type until he donated blood for the first time. In his own words "Giving blood is really easy to do. It doesn't really take much time of your day, and it's once every few months.  If you can do it, you may as well."
What an incredible job blood donors are doing, including Daisy, our Digital Marketing Executive, who also donated blood on this day.
If you have been inspired and are ready to start giving blood, please visit: https://www.blood.co.uk/.
Back to articles