Community Stories
An Interview with Goldcrest Archers and all the Benefits Archery can Bring
A few weeks ago, we caught up with Goldcrest Archers, Greater Manchester-based archery club, at Fairfield High School for Girls. Established in 2011, Goldcrest Archers is an inclusive and multi-ability club whose members work together to help run the club for everyone's benefit and promotion.
Archery is the practice of using a bow to shoot arrows. Traditionally, this exercise was used for hunting and warfare, having been invented around 10,000 BC! In modern times, archery is primarily a sport and recreational activity. While its composition has now evolved, the fundamentals of accuracy, focus, control, and repetition remain the same.
It's an accessible sport open to a wide range of people, of all ages, genders, and body abilities. In fact, one of the members of Goldcrest Archers was selected to represent TeamGB at the Paralympic Games in Tokyo 2021!
Among the club members we interviewed, Peter Gregory, founder, shared with us his motivations behind starting the club, as well as the benefits this activity can bring. Read the interview below:
I have been involved in archery for 32 years, and I started this club 11 years ago. The club has grown from strength to strength each year. I went to Butlin's Holiday Camp 34 years ago, and I just fell in love with archery then. I won a competition and have stayed in archery ever since. I used to shoot for another club, and I just wanted to try something different myself. Having been in business for almost 40 years, I thought I could do it. People thought I couldn't, but I have done it and proved people wrong. It is now a very successful club.
There are numerous benefits of participating in archery. Primarily well-being, which is a major thing right now with people getting over Covid, health improvement, fitness, socialising, and more!
How does hosting this activity make you feel?
It makes me feel great. Today we got 16 targets out, and that's quite an achievement for any archery club. It gives me a good sense of satisfaction.
Have you seen any transformations in any of the participants that attend this activity?
Archery is a massive stepping stone for people with mental health issues, as it allows them to come out of their homes and integrate with other people. It's fantastic. I have seen a few participants transform from being very shy and timid people, and after being involved with an active club like this, their confidence levels improve, they can't wait to keep coming back week after week.
Do you have any words for anyone that hasn't done archery before?
Don't be afraid of archery, throw yourself into the deep end. Archery is a very safe sport, and there are appointed coaches in this club that will give you guidance and encouragement. We want more people to get involved in this sport!
Do any of the participants ever meet up outside of the activity?
We regularly have social events where we go out for a meal, and other activities. We go to major competitions throughout the year, and we get about 15 to 20 members participating. We camp outside and take our caravans and tents. We like to meet around the campfire and tell stories and chat. It is a great way of bonding together and makes us feel like a big family.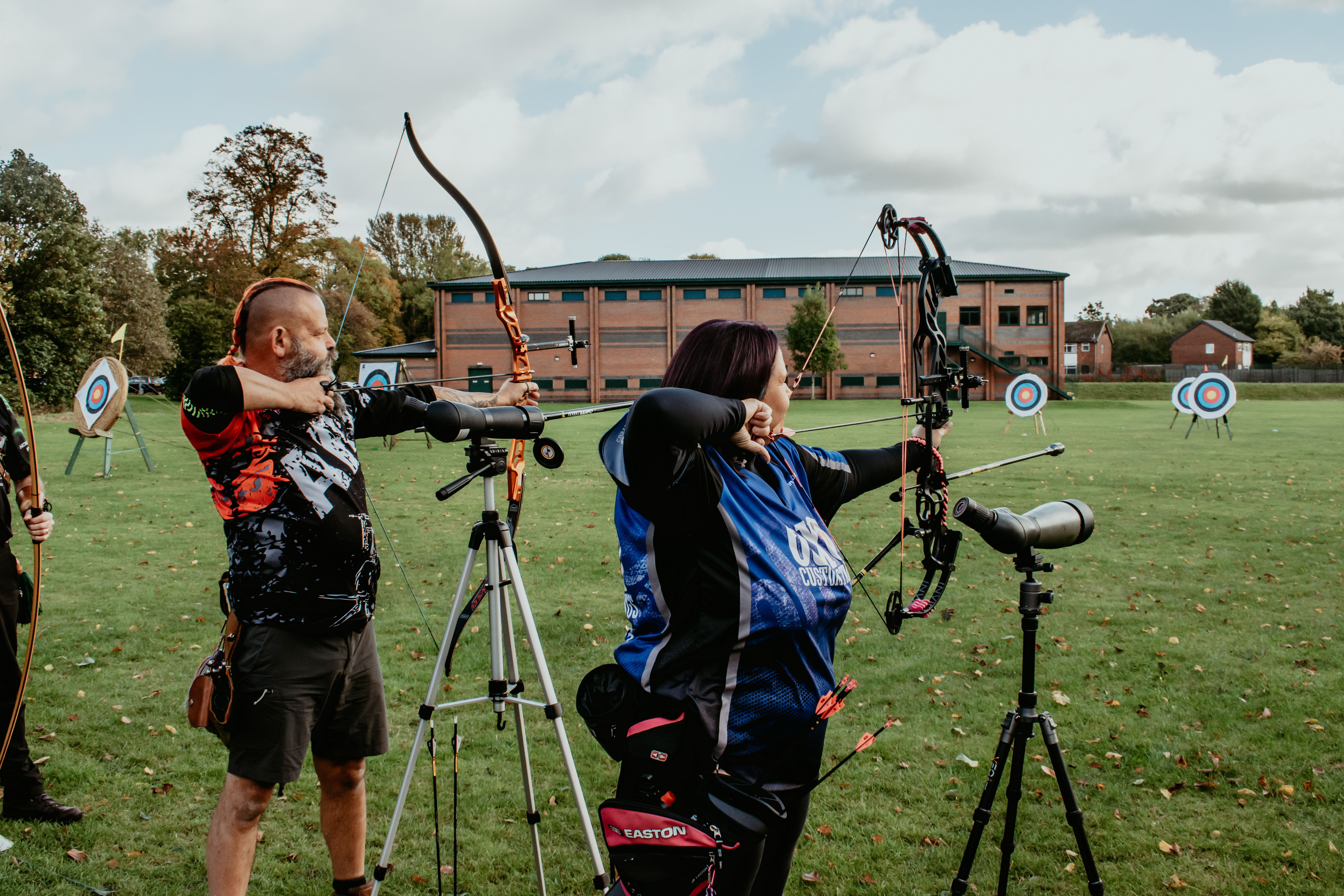 We also managed to catch up with two participants, Emma and Gary, who shared with us their motivations behind joining this club:
We started through a charity called "Moving Forces", as we are ex armies, and we were brought here. We decided this was the sport for us.
Emma continues "I use to play Lacrosse but had to stop because I need a new knee. This came at the right time, as I need to still be competitive! I have set myself up for National Tour last year. I ranked 44th in the national tour out of a few hundred." 
How does archery make you feel?
Everyone here is so helpful. We managed to get a few more ex-forces to join, and it's also been good for them. It can be the most rewarding, yet frustrating sport ever (they both laugh)! You always leave here feeling happy and satisfied.
Has archery helped you overcome any challenges or difficulties in your life?
"Emma has always been committed to sports, but due to her knee injury, she's had to diversify. This sport has been ideal because she can't run anymore or do those sports anymore."
Emma continues "If I had had to give up the sport completely, I don't know where I would be right now, because that wasn't an option. This came at the right time. If I need help picking up the arrows, my colleagues are always willing to help me."
We also spoke with one of the coaches, Tracy Cross, who has been involved in the club since it started.
I have been in archery since 2008, Peter was my coach. We met through archery, and we are now together.
I got into it through my son. He used to play football, but he had a really bad car accident and got knocked down on the main road in 2008. He couldn't do any running after that, so we tried to get him into a sport that was a bit gentler. He started archery, and I use to go with him and watch him do it. I was hooked by then, and I then decided to get involved. It has now become a structure to my life, if I don't do it, I miss it. I met most of my friends through archery.
Have you seen any transformations in people who attend your activity? -If yes, tell us about them.
We are very proud to boast that one of our members, Hazel, was selected to represent Team GB at the Paralympic Games in Tokyo 2021. She started as a beginner and took archery seriously.
Goldcrest Archers are a friendly club, that welcomes all visitors with a smile! If you feel like archery might be you, please visit their website to start your archery journey today!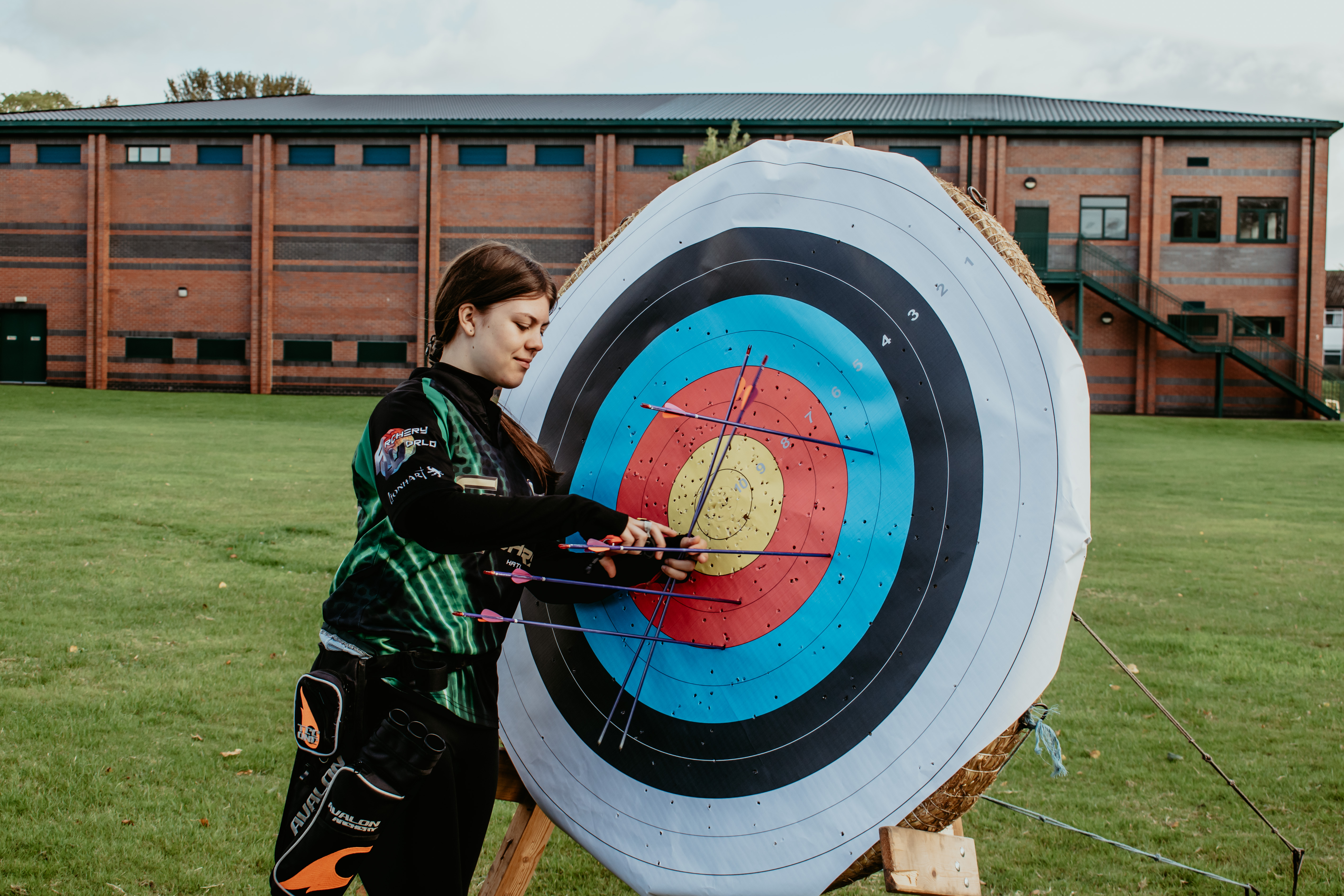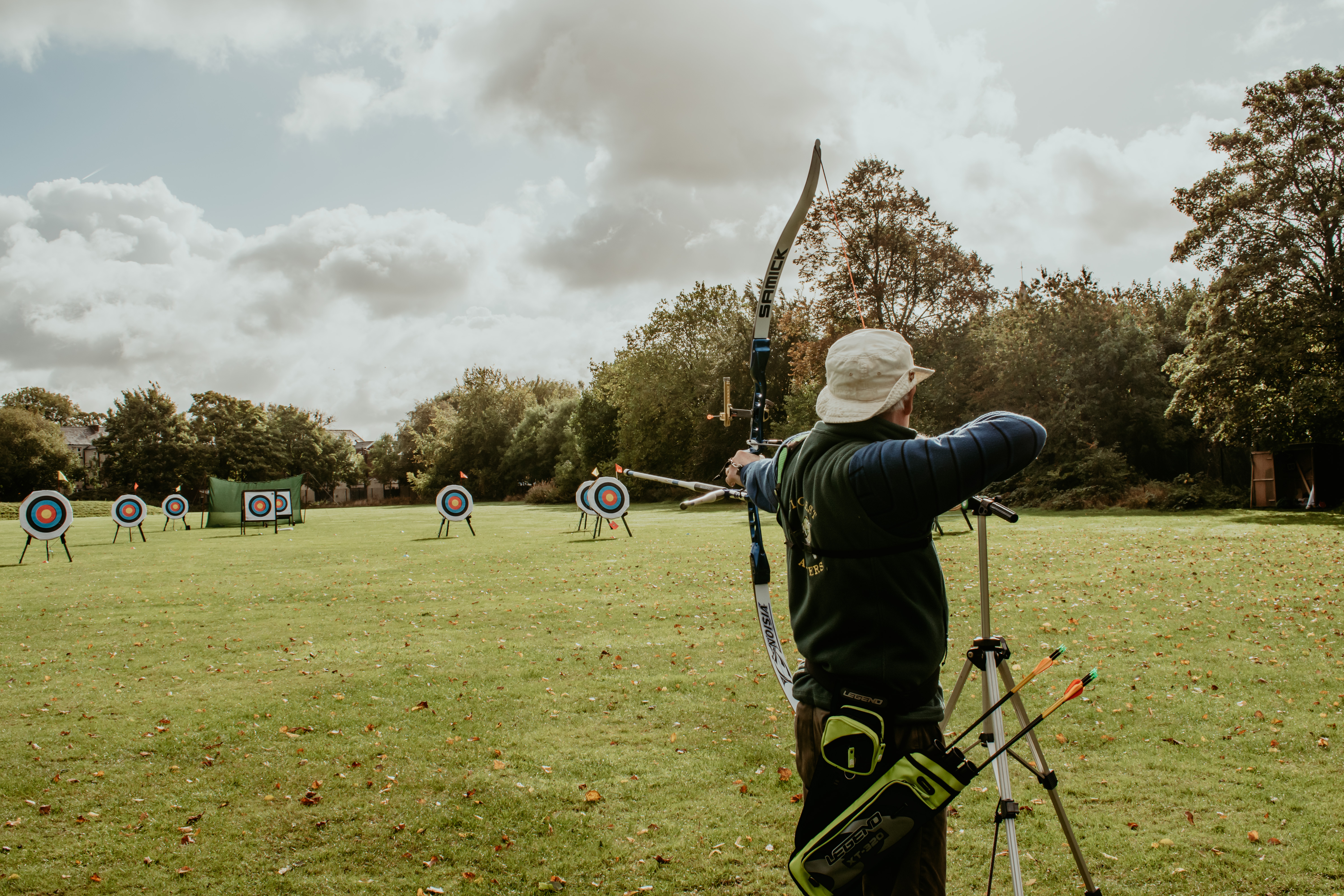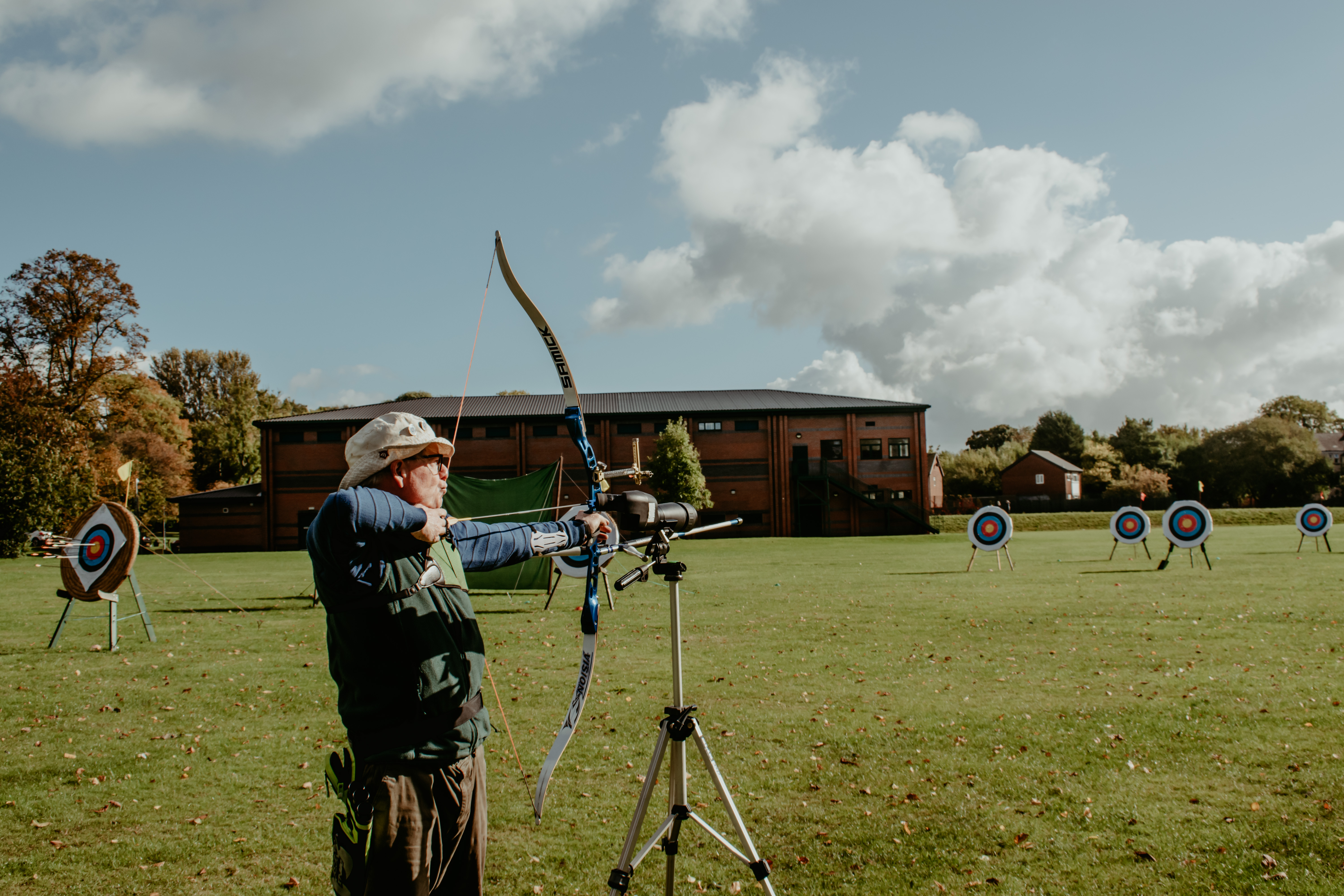 We're passionate about building thriving communities of healthier, happier people. Getting together with others improves mental and physical well-being, boosts confidence, cures loneliness and helps people feel more positive about life.
That's why we started Vivify. Our easy-to-use booking platform makes it simple for people to find local spaces to get together, whilst also helping to provide much-needed funding to schools.
If you are a school interested in letting your facilities out, visit here.
If you are looking for a facility near you for your next sport, event or game visit here.
Back to articles