"If You Change the Kids' Lives, You Change the Future" – An Interview with Taking Shape
Taking Shape is a non-profit organization, that supports vulnerable young people and adults through capability-building programs using the principles of Martial Arts and other holistic activities.  
Founded by Kevin Stuart in June 2013 - the development of Taking Shape is wholly motivated by Kevin's 21-year experience practising the art of Kung-Fu. Having had a challenging teenage behaviour, his lifestyle changed drastically when he found support and encouragement from his martial arts teacher and was introduced to Kung Fu. Kevin's experiences with this practice over the years sparked a desire for change, which impacted the course of his life and led him to develop Taking Shape. 
Whilst working on this project, the outstanding impact he was having on children, teens and adults became evident. As a direct result of this, he has continued to focus on teaching a range of martial arts, fitness and sports as well as become a personal trainer while incorporating his wealth of knowledge into a range of self-defence and confidence-building workshops.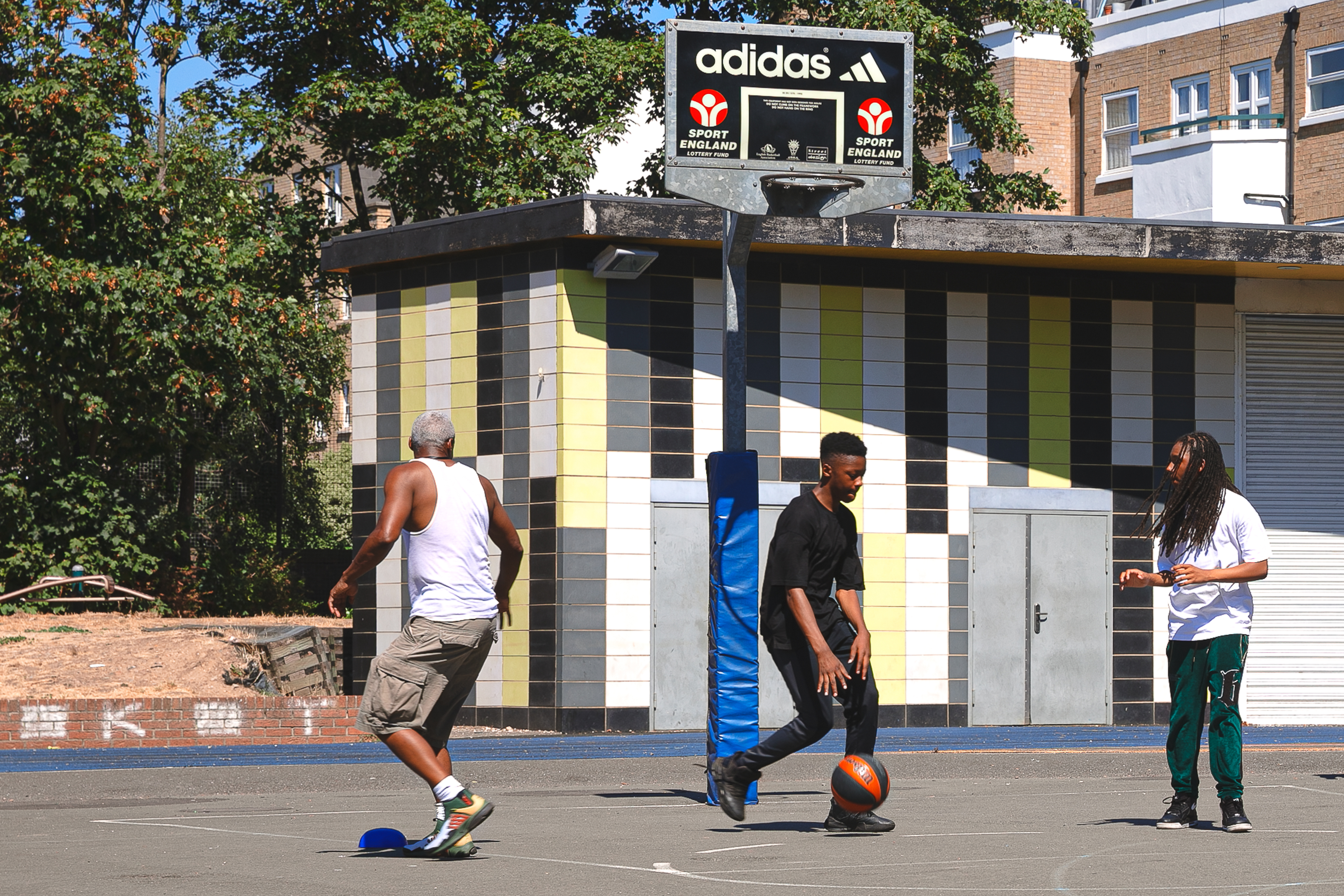 A few weeks ago, we caught up with him at the Stoke Newington & Sixth Form school in Hackney and talked about his work at Taking Shape and the driving factor behind it. During the interview, Kevin expressed his urgency to help kids: "I set up a pathway into a good life. I feel that if you change the kids' lives, you change the future".  
Their programmes are for children that are challenged by various factors: loneliness, poverty, and even knife crime. Taking Shape not only aims to find out what issues they may be facing but focuses on getting to know who they are and exploring their identity. In the words of Kevin, their message is simple: "That is how I get kids to open their minds… By doing something different, out of the ordinary, that they've never tried before". 
When asked about the impact running Taking Shape has had in his life, Kevin expressed "What makes me feel good is to see them come out of the other side and actually smiling and feeling safe, being a kid and just living a life as they should be." 
Their main focus is children and young people from disadvantaged backgrounds who are at risk of violence and criminal exploitation but also work with vulnerable adults.  
We also caught up with one of the participants, Malachi, who shared with us "If I didn't know the Taking Shape programme, I would have probably been at home, just playing games, not really caring about anything really. I would just be wasting my time doing nothing. I now wake up in the morning and get ready to come here, and I have fun. Everyone is really kind and nice here". 
Taking Shape programmes typically last 8 to12 weeks and help participants develop skills such as focus, determination, positive work ethic and self-confidence, which transfer into other aspects of life including work, education, building healthy relationships & self-care.  
Watch the video below to get inspired! 
We're passionate about building thriving communities of healthier, happier people. Getting together with others improves mental and physical wellbeing, boosts confidence, cures loneliness and helps people feel more positive about life. Our easy-to-use booking platform makes it simple for people to find local spaces to get together, whilst also helping to provide much-needed funding to schools.
If you are looking for a facility near you for your next sport, event or game visit here.
Or if you are a school interested in letting your facilities out, visit here.
Back to articles