"Weight Loss Isn't Enough, There Has to be Something Else that Brings Us Together" - An Interview with Man V Fat
Founded in 2014, MAN V FAT Football is a unique network of weight loss football clubs across the UK, exclusively for men who have a BMI of 27.5 or over. Their programme offers all the tools needed to improve health, with a direct and community-driven approach.  
From weekly games with qualified referees to real awards, Man V Fat Football is designed exclusively for men who want to improve their fitness, whilst boosting their social and mental well-being. An online coaching programme is also available for men that wish to take part in this transformation whilst remaining in the comfort of their own homes. Through this project, thousands of men in Britain and over have dropped over 400,000 pounds in combination.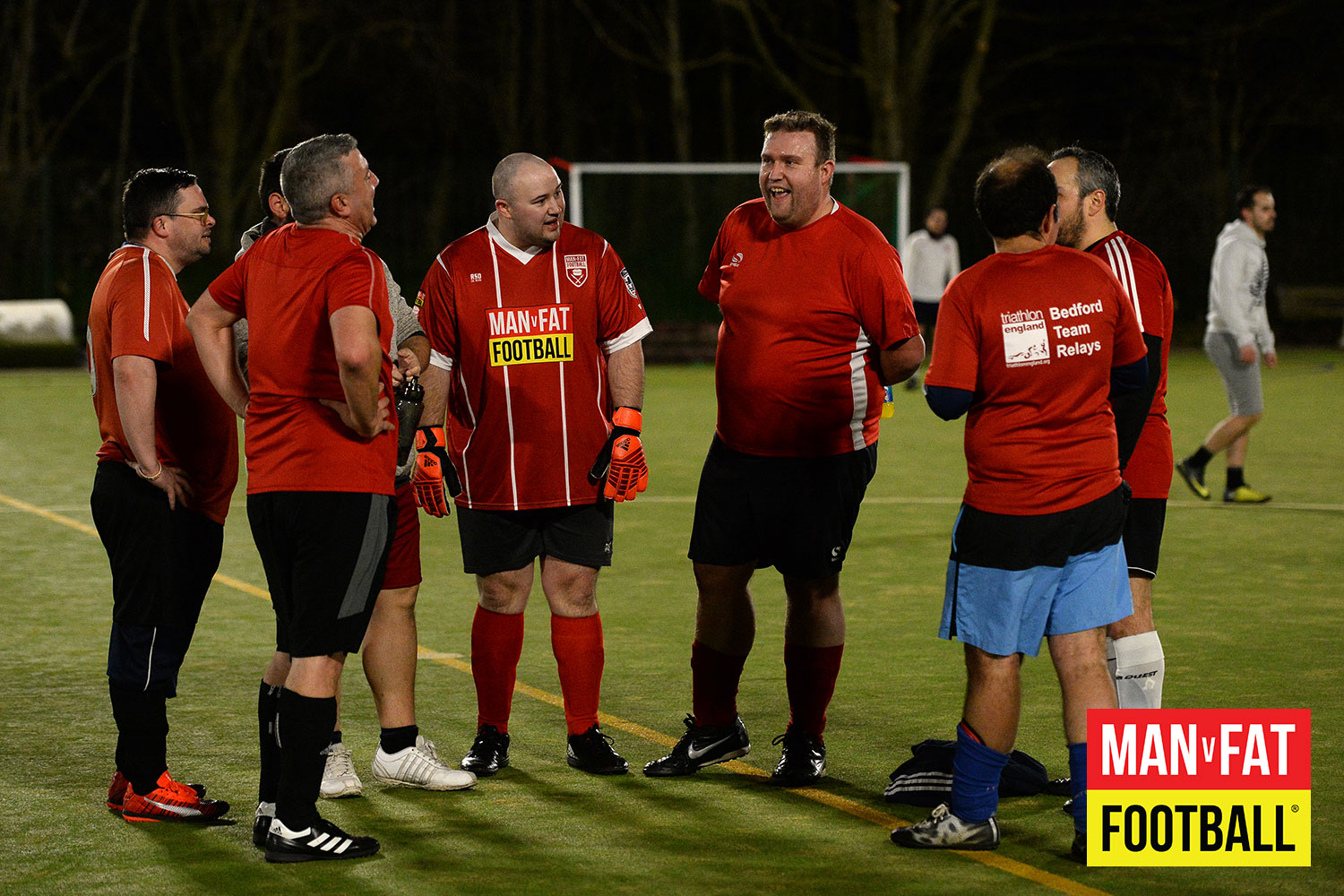 A few weeks ago, we caught up with Connor, one of the members, who spoke to us about the impact the programme has had on his life. 
Connor revealed to us that when his son was found to have a genetic heart condition, it inspired him to take action on his own health. When asked about his fundamental reason to join the programme, he shared "My son had open heart surgery when he was three months old, and he's actually all right now. I wanted to stop being so selfish with my own heart and start treating it with the respect I should and be healthy for my kids." 
The programme includes weekly small-sided league games with qualified referees, trophies, and medals, as well as weekly weigh-ins with medical-grade scales and progress reports. Participants are also provided with exclusive recipes, webinars, and online resources to facilitate their journey. And most importantly, support with mental health and well-being whilst working towards these goals. Connor continues:
"I look forward to this every week. There is a big sense of belonging, it's a real family vibe".  
We also spoke with Bob, one of the league coaches, who similarly experienced life circumstances that impacted his decision to make health a priority "Five years ago I was blessed with a little daughter, who has a very rare genetic disorder called Costello Syndrome. It made me realise that not everyone is blessed with good health, so I wanted to change that, and Man V Fat gave me this opportunity." 
Through this programme, 98% of players lose weight, and the average weight loss over the 14-week season is 22lbs. It is also suitable for any fitness level, and there are non-playing roles available. Man V Fat is doing an inspiring job at supporting men in getting more physically active, whilst embracing their community-driven spirit. In the words of Bob:
"Weight loss isn't enough, there must be something else that brings us together. Football is that thing, and I think that's why Man V Fat works so well." 
Watch the video now to get inspired! 
We believe nothing is more important than people's health and happiness. We want to inspire people everywhere to get the most out of life, bring communities together and help schools generate much-needed revenue.
We built a bespoke platform specifically for the school lettings market. It is feature rich and we continuously invest in new feature releases based on customer feedback. Halls, sports pitches, studios and swimming pools are all in high demand due to a shortage of availability, and because 39% of sporting facilities are behind school gates, you can play a part in a movement to improve community wellbeing.
Get in touch with us if you feel inspired by today's story and are ready to open up your facilities for incredible groups like Man V Fat: hello@vivifyvenues.com 
Back to articles